She made it past security effortlessly and was eventually escorted out by Gigi Hadid.
Fashion Month, you truly never disappoint. From the incredible outfits, celebrity spottings, inspired streetwear, and influencer events, there is always something worth talking about during the international shows. The Chanel show in Paris received entirely new buzzworthy attention though, as a French comedian crashed the show. And who came in to save the day? Our Lord and Savior, Gigi Hadid.
Marie Benoliel managed to finesse past security guards and other officials and make her way onto the Chanel catwalk. That stunt alone is enough to get paparazzi filling up their SD cards, but the mid-runway confrontation with Hadid was the real winning moment. The comedian dressed in a classic plaid skirt suit and extravagant hat, which honestly, didn't stand out too much from the shows designs.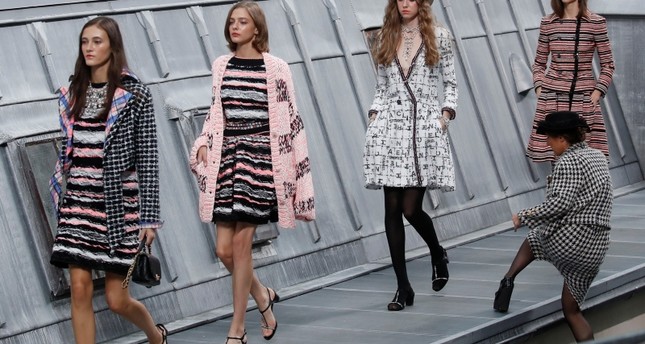 Benoliel is a famous French YouTuber as well and is known for creating some disturbances at high-profile events for views, laughs, and satire. However, she spoke with CNN regarding the confrontation with Hadid, and admitted that her motives were perhaps unclear. In her commentary, she says "Gigi was quite nervous by all means… she clearly did not understand my comic approach. I understand her reaction somewhat." In a city wary of violent threat, Hadid proceeded with the necessary caution given the circumstances.
What makes this story so noteworthy though, is the fact that GIGI HADID was the one to take down Benoliel. In massive heels and a mini skirt, no less.