Opening my heart and my home to all those affected by the tragedy of these haircuts.
I don't mean to sound like a 14-year-old girl obsessing over a high school lacrosse player, but there is just something about guys with phenomenal hair. Maybe it's a by-product of growing up in Bieber nation, or a lingering obsession with Logan from Zoey 101 but there is something truly special about a guy's signature hairstyle. And when they CHANGE that hairstyle? All hell breaks loose. Especially if that change is irreversible, like a short buzz cut, or something that makes you see them in entirely new light, like a (gag) bowl cut.
Two boy-crush cuties have kissed their sweet, sweet locks goodbye and the internet is absolutely not OK. Everyone's favorite neighborhood Spider-Man, Tom Holland, revealed his new haircut in an Instagram story this week. His signature curly brown hair was gone, and in place was an almost-bald ultra-short buzz. Just put me in a casket and call me Uncle Ben cause my heart stopped. His new look has been compared to Eminem and Eleven in season one of Stranger Things.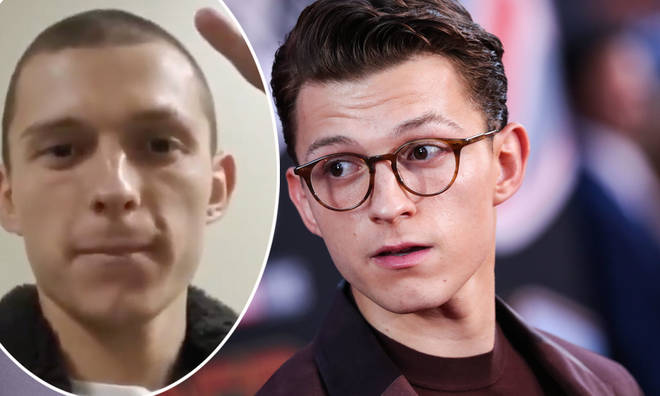 And speaking of Stranger Things, the world's best babysitter also departed from his luscious hair. Joe Keery, or Steve Harrington, ripped out my soul and fed it to a demogorgon when he chopped off his long, pushed-back immaculate hair for BANGS. Someone please check on him, because we all know that cutting bangs is a first-attempt at solving an unrelated problem.
While both these men are still just as incredible and honestly, still look pretty dang fine, the internet lost its mind *just a little* and the reactions were, as always, incredible.