Maybe 2019 is "the year of realizing things."
On her way to the coveted Bieber wedding, Kylie Jenner was dripping in gold on Instagram this past weekend. But it wasn't just her golden dress that had fans talking this weekend. Fans have been suspicious of Jenner's relationship status with Travis Scott for months—at first people thought they were engaged and secretly getting married, then rumors spread that they had been separated for months, and this past weekend speculation regarding a recent break began as Jenner flew solo to the high-profile event. Multiple sources, including TMZ and People have confirmed that the couple is on a break.
But that's not to say we won't see them rekindling in the future. Sources close to the couple report that they each wanted time apart for the time being, and plan on reevaluating their status in the future. Their daughter Stormi remains the main priority, and the couple will continue to co-parent for her sake.
After a whirlwind summer of yacht parties and international travel, as well as a cover story feature about the strength of their relationship in Playboy, the split seems oddly timed. Though upon further investigation, the couple has not been seen publicly together in months—since the premier of Scott's documentary "Look Mom, I can Fly" over the Summer. A source explained to People that their split was in part due to differing visions of their future together: Jenner is ready to continue to grow her family while Scott remains heavily focused on his music career.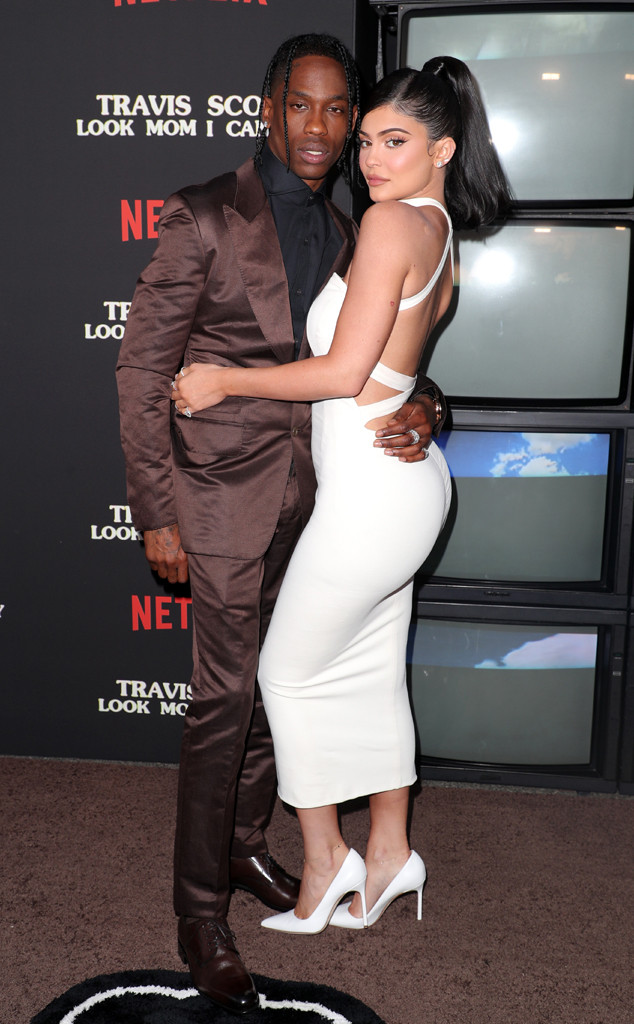 And I was just starting to heal from the Cyrus-Hemsworth split… time to call my therapist.