"It's freakin' bats, I love Halloween"- Ava Ryan
If you're anything like me, you are a firm believer in the cardinal rule that October is the only month of the year that matters. Christmas might get 12 days (but not really, that song makes no sense at all), but Halloween gets all 31 days in my humbly correct opinion. Whether you're a Fall aficionado, Summer lover, or one of those crazy people already listening to Christmas music and drinking peppermint mocha, here's a list of forgotten activities you absolutely must do before spooky season is up. Not for the 'gram, but for the spirit of Halloween.
Go to a pumpkin patch. And I don't just mean to take photos in your new favorite sweater with your girl gang. No—that is a disgrace to the true meaning of Fall. Go to a pumpkin patch, spend at least 30 minutes finding the perfect pumpkin—one that is perfectly round yet still has one flat-ish side perfect for carving, just the right size, has no weird bumps, has a flat bottom so it can sit up well, a strong stem, and evenly spaced out and aesthetically pleasing grooves—and then pity purchase a couple weird gourds. Then, you actually carve the dang thing and leave it on your front porch until fruit flies have thoroughly destroyed it.
Consume fall flavors that aren't pumpkin spice. Don't get me wrong, I love a good PSL, but let us not forget the delicacies that are SALTED CARAMEL, apple, maple, chai, cinnamon, and ginger. Flavor your coffee, make a pie, or just add the flavor notes to main dishes. I don't care how you do it but try something other than pumpkin spice.
Watch all the Halloween specials. I'm talking Halloweentown, Hocus Pocus, the Jimmy Neutron episode where they go trick-or-treating, all three seasons of Stranger Things… you catch my drift. Mix in some cult-classic Tarantino pieces and the "what should we watch tonight" discussion is officially irrelevant for the month.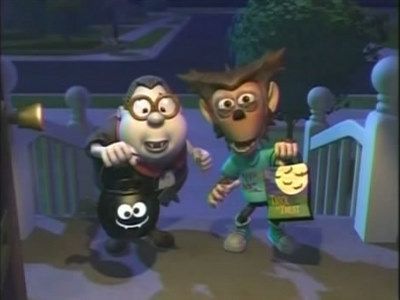 Buy cheesy decorations. If your house doesn't have plastic caution tape up, what are you doing with your life?
Invest in multiple costumes. For all of the Halloween parties you'll be attending all month. Being an outfit repeater is one thing (I'm talking to you, Lizzie McGuire), but being a costume repeater is pathetic.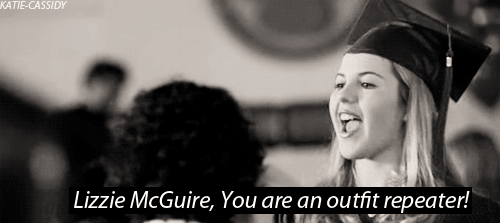 Finally, eat candy every single day. No explanation needed.