Oh Toto, we aren't in Hawkins anymore, are we?
Kicking off ~spooky season~, Stranger Things officially released its teaser for its fourth season. And man, oh man, it holds some quality Easter eggs.
After leaving fans of the Netflix original series with dozens of unanswered questions, the teaser works to answer some of them, and inspire a whole new slew of conspiracy theories regarding unanswered ones.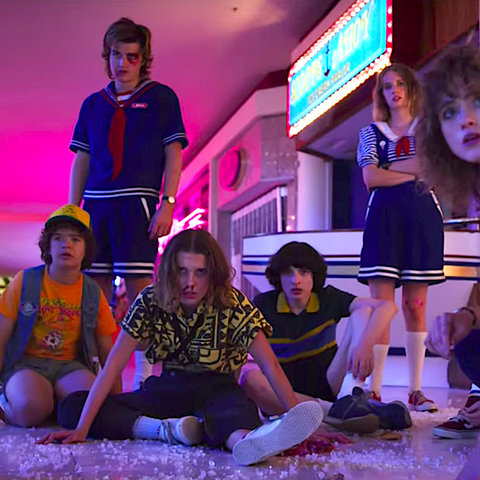 What we know: we aint' in Hawkins anymore, baby. Fans speculated that season four would follow Joyce, Will, El, and Jonathan out of Indiana to wherever they move to, as well as exploring the new plotline featuring creepy Russian spies and an unnamed American prisoner. The end of the teaser literally tells us "we're not in Hawkins anymore," but we still don't know where we are headed exactly. The teaser includes some Upside-Down-esque graphics, so that could be a potential destination as well.
What we're unsure of: a lot. Is that small cabin supposed to be Hopper's house? What's with the ticking clock? Where are we going?
Netflix hasn't released a premier date for the season but judging by the amount of unanswered questions left from season three, it's understandable that it may take some time. Especially if filming is set to take place in Russia at all. As long as the gang is able to rescue Hopper, they take as long as they want filming.