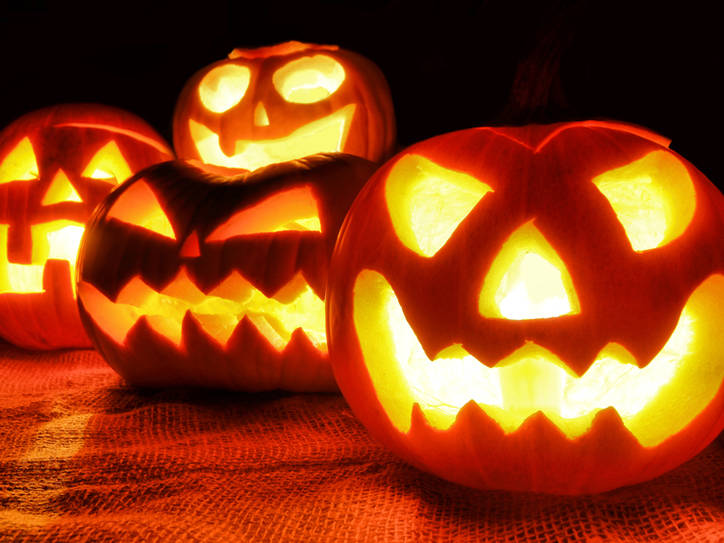 No, painting a pumpkin does *not* count.
Nothing is as quintessentially Fall as spending time with the family and carving jack-o-lanterns. Regardless of the itchy rash all over your forearm from scooping out pumpkin guts and the blisters around your fingers from tightly gripping that impossibly small serrated pumpkin-cutting knife, there's still something so nostalgic and comforting about trying to tape a piece of printer paper to a round pumpkin and intricately following the design to create a show stopping front porch pumpkin. From traditional toothy grins to howling werewolves, here's what your jack-o-lantern says about you.
Good ole Jack
With a triangle cutout nose, a couple lopsided teeth and candlelit eyes, this style is a classic. You're a lover of all things vintage and like to remind people at each passing chance. You'll show off your families' pumpkin carvings to your Instagram followers with a Polaroid snapshot carefully placed among perfect Fall leaves and old newspapers. You are constantly suggesting black and white films on movie night, though even you know that Casablanca is super boring. You've probably taken up bread making recently and prefer Sinatra to SIA. On the weekends you can be found in used book stores and antique malls, and yes, of course your jacket is vintage.
Wordy Gourdy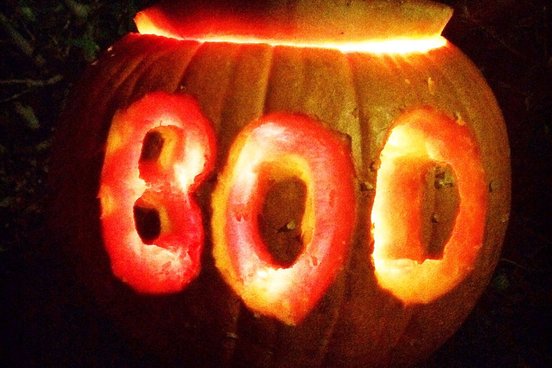 Carving out "eek" or "boo" can be done with no stencil or blueprint, takes little to no time and is honestly a pretty practical Halloween reference. Word-carvers couldn't be bothered with cheesy festivities that holidays bring. Their room is… creatively freeing (sure, we'll go with that) and there may or may not be a suspicious looking dish growing an entirely new type of fungus somewhere in the home. They aren't gross, they just choose to spend their time experiencing life in different ways. They've likely gone skydiving more than once, have at least one tattoo they admittedly regret, and only made it to the carving party for the buffalo chicken dip.
Puking Pumpkin
If the opened mouth and pumpkin guts spewing across the driveway is your choice, you are a total dad. Perhaps literally, maybe just figuratively… regardless, you love a good pun, telling embarrassing stories and rewatching The Office for the sixth time. You'll never stop wearing cargos with pride, and everyone loves you for it.
Last Name's Your Game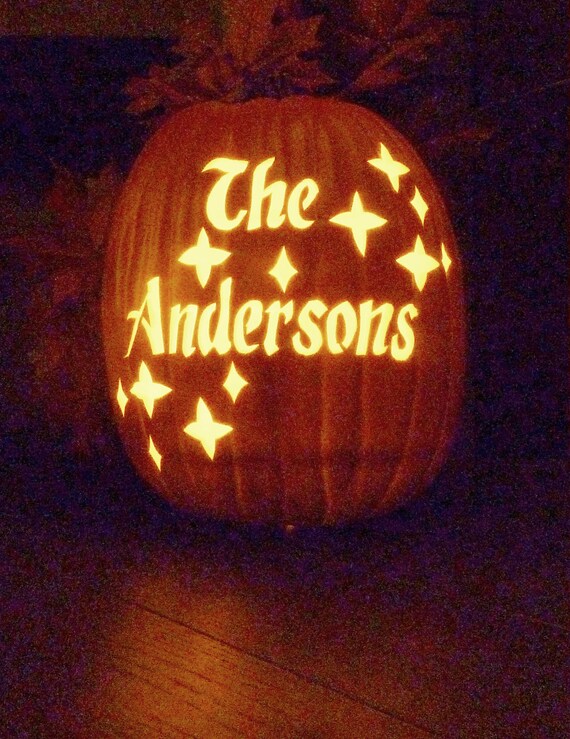 Carving out the family last name for your jack-o-lantern is a signature mom move. Being the mom friend, you have to spend just enough time on your pumpkin to show your care and support, but leave plenty of time to snap photos of everyone else, serve up the snacks, keep everything tidy and carefully dispose of all carving tools. Being the mom friend means always being prepared: snacks, an extra sweater, sensible shoes, knowing how to change a spare tire… and always being willing to help.