From booty inflatables and *almost* on stage makeouts, the VMAs never disappoints
Live from the homeland of countless iconic artists, the MTV Video Music Awards aired Monday, August 27th from New Jersey and awarded various artists for their efforts this past year. Among those leaving the show with Moon-people include Taylor Swift, Billie Eilish, Lil Nas X, and Cardi B.
The coveted Video Vanguard Award was awarded to rapper, singer, songwriter, and producer Missy Elliott, accompanied by a mashup of her smashing hits. The ceremony also introduced new award categories, including a video for good category celebrating artists' use of music videos to send a message, and a much-needed Best K-pop.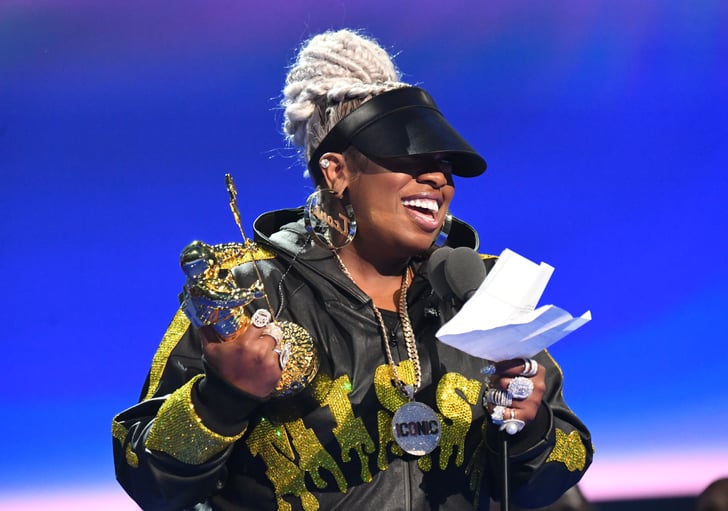 Taylor Swift- "You Need to Calm Down" Video of the Year, Video for Good; "ME!" Best Visual Effects
A decade after the iconic mic-snatch between Kanye West and Taylor Swift over the same category, Swift graciously shared the stage with the cast and crew of the incredible video for each award. Todrick Hall gave the acceptance speech for the Video for Good category, with an important message that now is the time for people to share their truth and live authentically.
Ariana Grande- Artist of the Year, "Boyfriend" Song of Summer; "7 Rings" Best Art Direction
Receiving three awards including Artist of the Year, Grande was unable to accept her awards as she was in Europe for her Sweetener tour. It stir up much controversy as MTV is known to give awards to artists in the audience, and many wondered what this would mean for Grande. On August 26th she performed at Manchester Pride as a symbol of solidarity for the bombing that took place two years ago at her Manchester show. She has a show on August 28th in Paris, so it seemed illogical for her to fly back to the states for the show.
Lil Nas X ft. Billy Ray Cyrus- "Old Town Road (Remix)" Song of the Year, Best Direction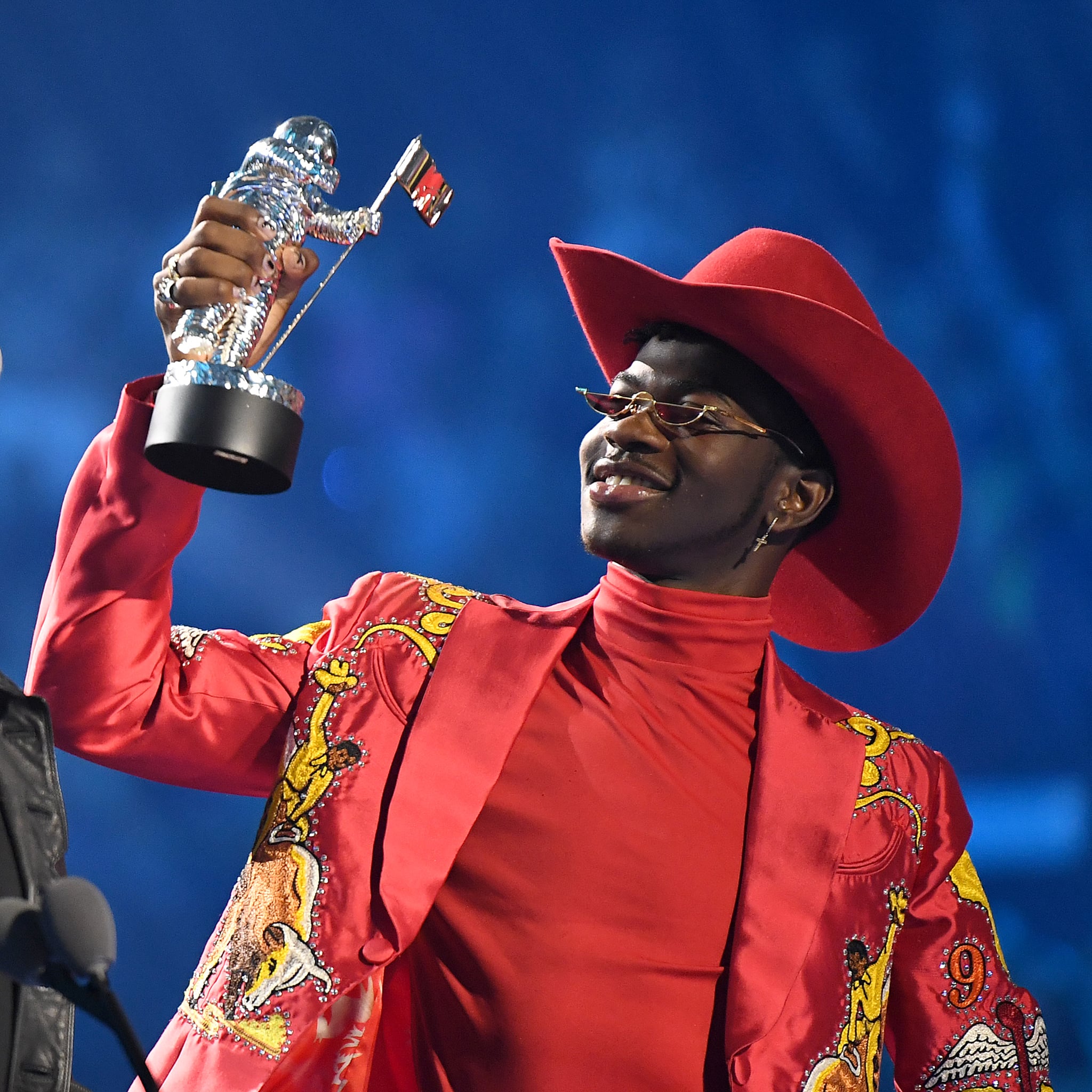 Making his VMA debut, Lil Nas X also performed his new single "Panini" with an epic dance accompanied by insane visuals and light performances. He read his acceptance speech from a long scroll—which is already making rounds on Twitter for Best Meme—and Billy Ray praised the young artist for his groundbreaking song and for completely changing the genres of top music.
Billie Eilish- Best New Artist presented by Taco Bell, Push Artist of the Year, "Bad Guy" Best Editing
Also unable to receive her awards in person, the young star videoed in sharing many thanks and appreciations to MTV and to the fans for being the reason "that anybody cares about me at all". The 17-year-old had to skip her first VMA award show to continue her European tour, where she is performing back-to-back nights in Russia. The star seemed thrilled in her video-acceptance to be recognized among so many other top artists, and especially to have her video aesthetics noticed, as she credits it as something she cares so much about.
Shawn Mendes & Camila Cabello- Best Collaboration, Best Cinematography "Senorita"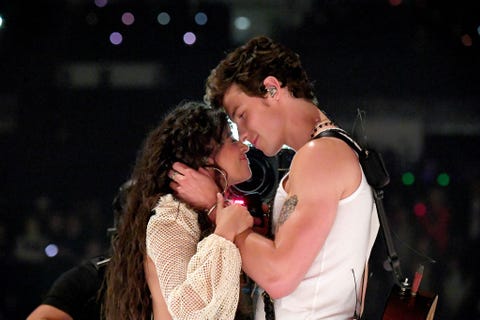 Mendes performed solo at the start of the night and again with Cabello debuting their chemistry as a couple (or PR stunt, no one really knows). The couple consistently teased the fans with almost-kisses during their sensual performance.
Jonas Brothers- Best Pop "Sucker"
Performing at a Jersey staple Asbury Park, the brothers were back and better than ever. They made it back to the show in time to be seen dancing with the J-sisters (minus Priyanka who was MIA for the evening, leaving Nick to fifth wheel) and to accept their award for Best Pop.
Cardi B- Best Hip Hop "Money"
Beating out a category of male hip-hop artists, Cardi B gave thanks to her glam squad and to Jesus for making her videos the masterpieces that they are. She later presented the Vanguard Award to Missy Elliott, giving her all the praise she deserves.
Normani ft. 6lack- Best R&B "Waves"
Normani also delivered an incredible performance and showed off her chiseled abs all night in her stunning red carpet look as well as in her mini athleisure outfit.
BTS- Best Group; BTS ft. Halsey- Best K-Pop "Boy With Luv"
The Best K-Pop category was one of the new categories introduced this year. In the "best group" category, the Korean band beat out 5 Seconds of Summer, Backstreet Boys, Jo-bros and four other groups.
ROSALIA & J Balvin ft. El Guincho- Best Latin, Best Choreography "Con Altura"
Following touching and powerful speech, ROSALIA was awarded for her musical endeavors. She and her collaborators then had the chance to perform on stage, making their VMA debut that much more memorable.
The Chainsmokers took home Best Dance for their collab with Bebe Rexha in "Call You Mine", Panic! At The Disco won Best Rock for "High Hopes", and Megan Thee Stallion, Nicki Minaj, and Ty Dolla $ign snagged Best Power Anthem for "Hot Girl Summer".
Other notable moments included Allyson Stoner—the Disney Channel star and Step Up dancer—bringing back her iconic choreographer from Missy Elliott's videos, Lizzo's confidence-boosting performance that included an inflatable twerking booty, emotional performance from Miley Cyrus, and controversial commentary from the confusing host.