Thought you saw the last of this duo? Think again
Honestly, Miley Cyrus is putting me through the wringer. Such heartbreak has never been felt more sincerely for someone aside from myself than when I heard the Miley and Liam Hemsworth had officially called it quits. I was LOW.
Then the internet-breaking, page six-adorning, super-steamy, and yaaaas queens moment of Miley and Kaitlynn Carter (Brody Jenner's ex (yes like Kendall and Kylie's super-hot brother that doesn't get enough attention, but I digress) making out bikini-clad on a yacht had us all feeling better. Then her single "Slide Away" put me in one of those moods where you just want to stand in a cold shower.
Up, down, up, down…. But we're back up ladies and gents. It seems like the dynamic duo of Miley and Kaitlynn wasn't just a fling, but actually serious. And I'm here for it.
After their Italian vacation, the two were spotted back in the states getting real cozy at SoHo house, proof that the connection was more than just a vacay fling. Carter accompanied Cyrus to the VMAs—where she performed previously mentioned break up song—and is seen backstage with her and later at an after-party together.
On Labor Day weekend, the couple was seen grabbing lunch with Cyrus's mom, and we all know what meeting the parents means. That same weekend, a source confirmed with People that they two are living together and "very happy". They celebrate Carter's birthday together, and her Instagram story is a series of snapshots of the two together. Big moment of appreciation for Carter for giving US a birthday present on her special day.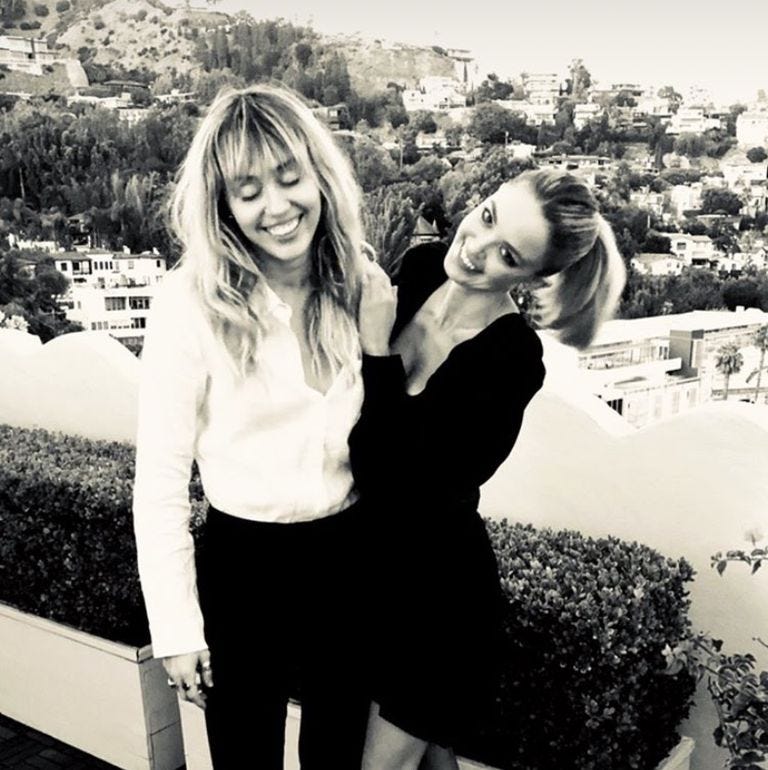 Then this past weekend, the real motherload of all "awwww" moments—Carter was spotted wearing a very special ring on a very special finger. Her left-hand ring finger is adorned with a gold signet ring with an "M" stamped on. Is the "M" for Miley? Or is it something totally surface-level like Macaroni or Moscow Mules? Honestly, I support any of the following reasons for a ring dedication, but it's my hope that this little Easter Egg is a symbol of their budding romance.