With just hours to prepare, her 21-year-old daughter has her work cut out for her
Talk about taking one for the team. Supermodel Christie Brinkley was set to appear on the new season of Dancing With the Stars premiering TONIGHT (September 16) after weeks of training and rehearsing with her coach. Over the weekend, just days prior to the 65-year-old taking the stage, she was injured in rehearsals and suffered multiple breaks in her arm. She took to Instagram Monday morning (yes, that would the morning of the premier) to address the rumor and announce her replacement.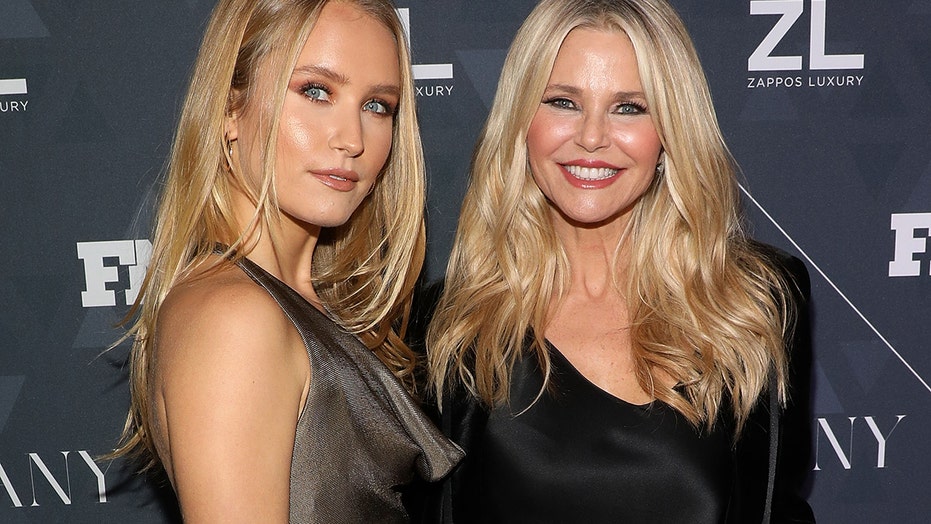 Brinkley's daughter, 21-year-old Sailor Brinkley-Cook, will instead take her place on the stage. With significantly less practice time, little-to-no training, and an apparent case of stage fright, Sailor will be gracing the stage tonight in the same costumer Christie had planned to wear (and had excitedly posted about just days prior).
First of all, major kudos to Sailor. I think everyone likes to think they'd do anything for their moms, but facing fears on national television with virtually no time to prepare is on another level of familial commitment.
This isn't the first time Sailor has followed in her proud momma's footsteps though. She and her mother are both models, each of which has appeared in Sports Illustrated. She will have to put her modeling career on standby for the duration of the season.
This will bring more attention to Sailor though and maybe immensely helpful in her career goals in the long-run. And of course, gives her mom the time needed to make a full recovery.